SMO SAE 10W-40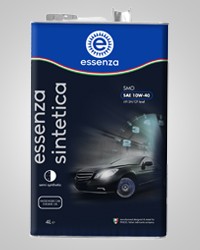 1L/4L
essenza sintetica SMO 10W-40 is a premium motor oil that is suitable for use in modern passenger car engines where the manufacturer recommends a multigrade oil or when the operator prefers to use only one grade throughout the year. Formulated with thermally-stable highly treated base stock, it provides very good oxidation stability and sludge control, further prolonging lubricant service life with optimum protection. Recommended for use in both gasoline and diesel vehicles.
Specification levels
API SN/CF level
UXP SERIES


1L/4L
essenza sintetica UXP (ultra extended protection) is a range of lubricants specifically formulated to meet the API (American Petroleum Institute) and ILSAC Standards set for gasoline engine oils of passenger cars and light vans manufactured by Japanese, Korean, American, and Asian manufacturers.
These motor oils are manufactured at an ISO 9001 approved plant in Singapore and are blended exclusively with synthetic base oils obtained from severe hydrocracking refining process. In addition to this, additives of proven performance is used, making this a versatile line of lubricants suitable for extended use and protection of gasoline engines of a wide range of modern passenger cars, SUVs and MPVs which operate in various climates/seasons and service conditions.
Available SAE grades and specification levels
10W-30 (API SN/RC, ILSAC GF-5), 5W-40 (API SN)
EF3 SAE SW-30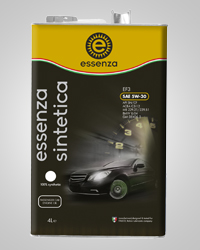 1L/4L
essenza sintetica EF3 5W-30 is an emission friendly motor oil that is intended for use as catalyst compatible oils in vehicles fitted with DPF and TWC in high performance car and light van diesel and gasoline engines. It is formulated with synthetic base oils and superior viscosity modifiers to meet excellent shear stability characteristics that allows the oil to maintain its viscosity grade throughout the lubricant service life and achieves fuel efficiency. It uses medium SAPS additive technology to minimise filter clogging issues and prolongs the service life of after treatment devices.
Specification levels
ACEA C3-12, API SN/CF, BMW LL-04, MB 229.31/229.51, GM DEXOS 2
SPORT 4T SAE 10W-50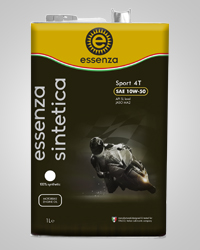 1L/4L
essenza sintetica Sport 4T SAE 10W-50 is a line of lubricants intended for use in the lubrication of high power motorbikes equipped with 4-stroke engines. These lubricants are formulated with 100% synthetic base oils of Group III and additives that are suitable for the lubrication of motorbikes which are subjected to high temperatures and used for riding on motorways as well as urban stop and go driving.
Specification levels
API SL level, JASO MA2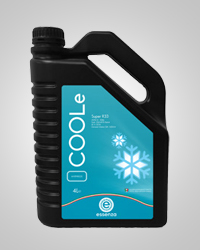 4L
essenza COOLe Super R series is a line of Ethylene-glycol based I.A.T engine coolant designed to provide excellent protection for the cooling system of all types of liquid-cooled vehicles like passenger cars, light trucks and heavy duty vehicles and industrial internal combustion engines. It is aluminium compatible and meets the stringent requirements of late model car engines which have significant amounts of aluminium in their construction. Enhanced antifoam, rust and corrosion protection for metals are achieved and leads to high maintenance cost savings. Concentration: Ready-to-use (33% and 50%)
Specification levels
ASTM D 3306, Ford ESEM978 B44A, JIS K 2234, General Motors GM 1825-M
4L
essenza sintetica Automatic Multi HV is a premium Automatic Transmission Fluid (ATF) formulated with Synthetic base stock and proven performance additive package for year-round protection. It meets and exceeds the challenging requirements of the most modern automatic gearboxes, power steering units and torque converters requiring an ATF fluid namely Dexron IIIH, JASO Class 1A, ALLISON C4, and a wide range of European and Japanese OEM standards*.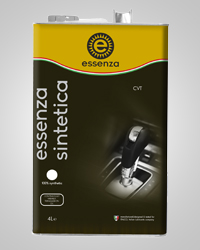 4L
essenza sintetica CVT is a Synthetic Automotive Transmission Fluid formulated with excellent anti-shudder durability and superior oxidation stability. It is suitable for use in a wide range of CVT applications including belt and chain transmissions in most modern Japanese and Korean vehicles*.